As a respected and trusted partner to its dealers and with an established and thriving network, Harvest Energy provides quality products that are competitively priced, supplied and delivered with a strong customer focus. At the heart of the brand lies a culture of integrity where the customer always comes first. With this in mind, the Harvest Energy Fuel Card was introduced to benefit our commercial customers. Our fuel card can be used at over 3000 sites across the UK on either the Key Fuels or UK Fuels networks, both of which offer the same great value and friendly service.
Harvest Energy's trusted fuel card solutions operate on a strict "no hidden fees" policy, complete with transparent pricing – where customers only pay for what is drawn at the pump, with zero card charges. The Harvest Energy Fuel Card allows customers to save money by purchasing fuel at wholesale prices. Buying direct from Harvest Energy also means customers can avoid additional costs charged by retailers or other fuel card agents.
As one of the fastest growing independent fuel companies in the UK, Harvest Energy is well positioned to meet the demands of our customers, and the expectations of our dealers, with innovative products, services and solutions.
Key Benefits of the Harvest Energy Fuel Card
Wholesale prices
Dedicated account manager
Access to your own online account
Flexible payment options
Free online site locator and mobile app
No hidden fees
No minimum spend
No card transaction charges
Why Fuel Cards?
Who uses fuel cards?
Fuel cards are now used by companies of all sizes, from the sole trader with a single vehicle to national hauliers with large fleets.
How do fuel cards work?
A fuel card authorises payment of fuel at designated fuel stations nationwide. Each transaction is recorded against the fuel card and weekly invoices and transaction reports are then compiled and delivered to the customer for payment. Fuel cards work in a very similar way to credit cards, but significantly reduce the risk of theft.
What are the benefits?
Fuel cards eliminate the need for monetary transactions and collation of receipts, significantly increasing efficiency by providing detailed reports and transaction summaries for all drawings nationwide.
With chip and pin technology and detailed reporting, fuel cards minimise the risk of theft and fraudulent use, making them a much safer option for fleet managers.
Fuel cards can offer a saving against the pump price at selected forecourts and they can support positive cash flow combined with flexible payment plans.
Why Choose Us?
Competitive pricing platform to suit all business needs
No hidden fees or non-usage charges
Transparent pricing with additional savings
No minimum spend or card transaction fees
Only pay for the fuel you draw
Wholesale prices at retail forecourts
24-hour "emergency stop" facility
Benefit from Harvest Energy's support and expertise
Site Locations
Search For A Fuel Card Site
A free online site locator and mobile app makes it easy to locate the nearest forecourt that accepts the Harvest Energy Fuel Card – simply enter a town or postcode.
Other features include:
Suitable for Android, iPhones and Blackberry.
See your closest and most appropriate fuel station displayed by Google Maps, to minimise unnecessary detours.
The app uses your phone's inbuilt GPS signal and network location to identify your exact position, directing you quickly and easily to your chosen location.
Tailor your search to find sites most suitable for different vehicles types, from HGVs to LCVs.
Helps to reduce fuel waste and fleet costs.
Our Environment
At Harvest Energy, we take environmental matters very seriously. With growing consumer demand for better corporate social responsibility (CSR), we understand that fuel efficiency is key to the future success of our business, your business and the environment we live and work in.
Our solutions enable you to measure and account for fuel usage, helping to improve your fleet efficiency, and ultimately reduce your fuel consumption and carbon emissions.
We recognise that every organisation has an impact on the local, regional and global environment. Therefore, we are committed to the continuous improvement of our operations in order to minimise this impact.
Contact us for full details of our environment policy and our commitment to fuel efficiency.
Talk to us
0808 164 3300
cardservices@harvestenergy.co.uk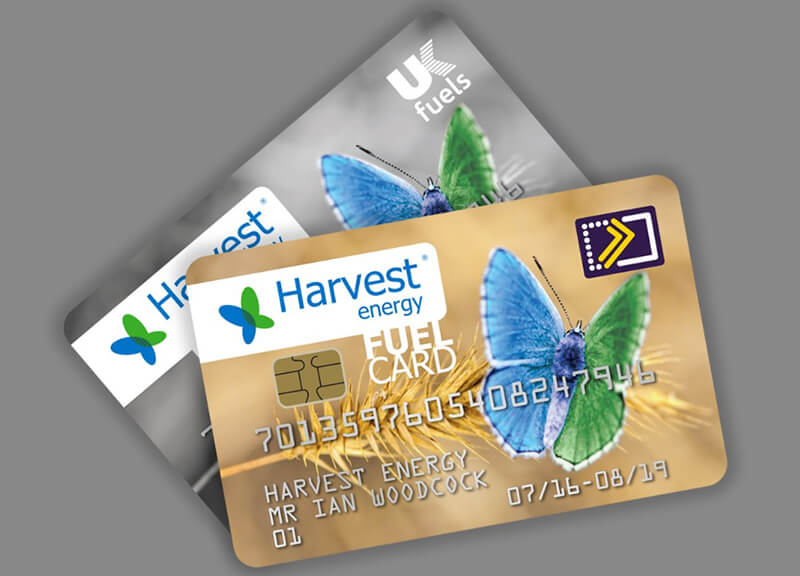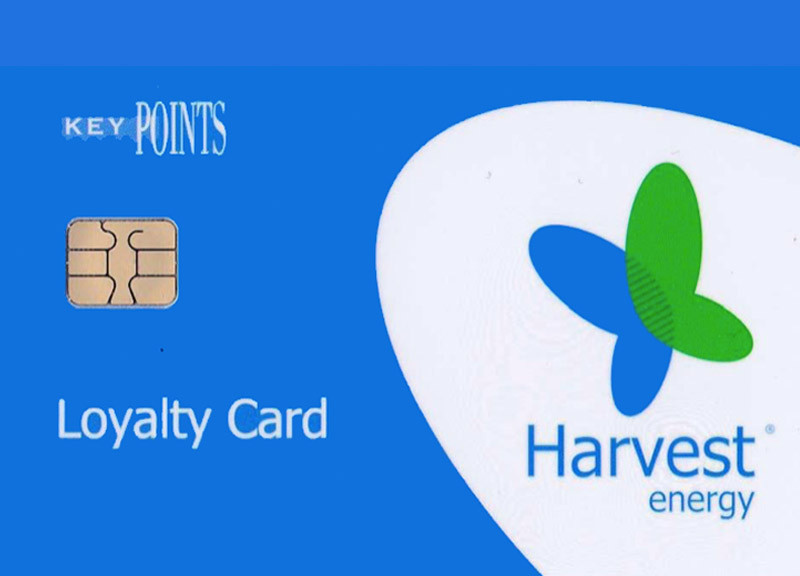 Harvest Energy runs a Loyalty Card Scheme, available for all our customers at select petrol stations nationwide.
The benefit for our customers
Call into one of our select fuel stations located nationwide to claim your Harvest Energy Loyalty Card. For every litre of fuel you purchase, you will be rewarded with two loyalty points, which is loaded onto your card. Your card is deemed "full" once it has 1200 loyalty points saved on it, which can then be used for a £5.00 discount off any purchase – be that fuel, or goods purchased in the forecourt shop.
The points can also be exchanged for vouchers from one of 12 high street retailers through the card provider, Key Points.
The value of the scheme is its simplicity. Just call into one of our select petrol stations to pick up a card instore, and start saving today!
The benefit for our dealers
The way our Loyalty Card Scheme works for our dealers is that you buy points (£320 for 50,000 points, issued on a Loader Card) from the card provider, Key Points, a business that has been running for over 30 years. Dealers will then issue our forecourt customers with 2 loyalty points for every litre of fuel they buy, and the card becomes "full" once it has 1200 loyalty points saved on it (so a customer will need to purchase 600 litres of fuel in order to fill their card). Once the Loyalty Card is full, it can then be instantly redeemed instore on fuel or shop goods, or exchanged through Key Points for vouchers from one of 12 high street retailers. When a Loyalty Card is redeemed at the forecourt, the dealer subsequently returns it to Key Points, and receives a credit of £5.00 for each redeemed card.
Harvest Insight Fuel Inventory Management System
Managing your inventory is crucial – if you run out of fuel, it costs money. But if you have too much fuel, then you have money unnecessarily tied up. So how do you determine just the right amount of fuel to hold in your inventory?
Our secure online Harvest Insight fuel inventory management system puts you in control by automatically monitoring and supplying live metrics of your fuel stocks, optimising expenditure, facilitating easy fuel ordering, and delivering greater transparency and efficiency.
The system allows you to plan deliveries in a smarter way to meet set service level agreements, and provides opportunities to increase your business with your customers. The ability to detect theft, fraud, short delivery, stock reconciliation and even assistance with managing your carbon footprint, can all be accomplished.
To discuss your requirements and discover how Harvest Insight can fuel your business, please call us or fill out the Contact Form on this page.
Download the Harvest Energy Insight Brochure
Prefer to call us?
01932 843354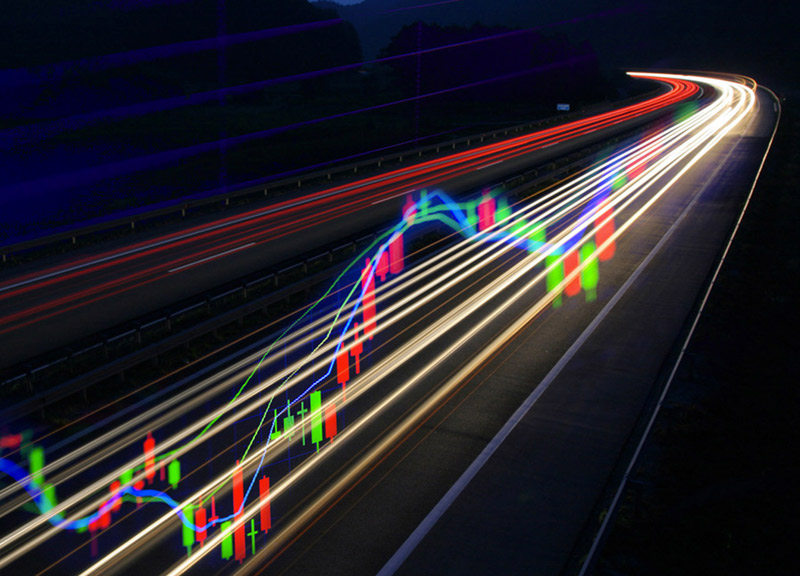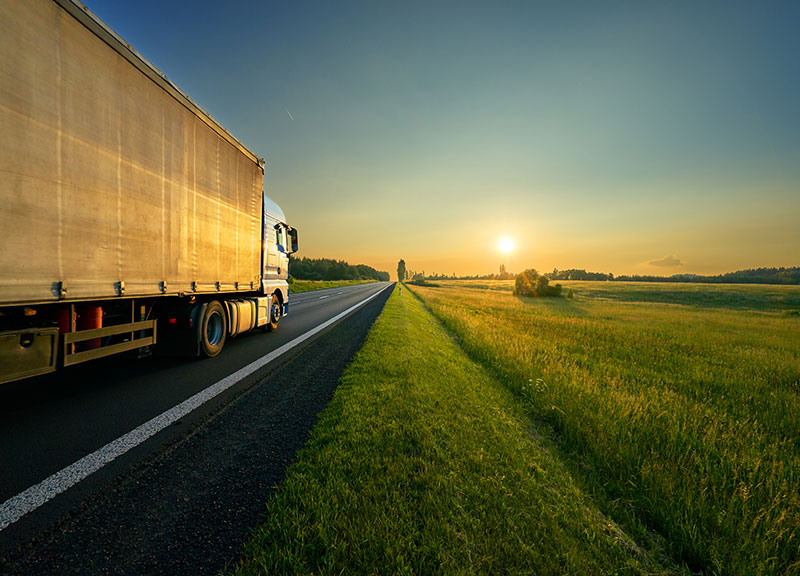 The greener alternative. Go green with HVO, our sustainable alternative to diesel.
With environmental awareness and Corporate Social Responsibility (CSR) playing an increasingly important part of business, how do you meet your CSR targets while keeping your fleet moving?
HVO biofuel is a premium-quality fuel made entirely from renewable, sustainable raw materials, making it a clean-burning, environmentally friendly diesel alternative, with the added benefit of a much longer shelf life.
Our renewable HVO biofuel is available for delivery to any site across the UK within 48 hours. So, if you're looking for a bulk supplier of this newer, cleaner and innovative fuel that reduces greenhouse emissions by up to 90% and is perfectly suited to work in a wide range of different sectors including road vehicles, construction equipment, generators and industrial power systems, get in touch with our friendly team today!
To discuss your requirements and discover how our HVO can fuel your business, please call us or fill out the Contact Form on this page.
Download the Harvest Energy HVO Biofuel Brochure [PDF]