Harvest Energy Marine, a member of the Prax Group of companies, is set to expand its delivery infrastructure with the addition of a new inland bunker barge to its steadily growing fleet.
The Group has chartered Florida to expand its presence and services in the port of Zeebrugge, in Belgium, which is ideally located along the English Channel in one of the busiest maritime trading areas in the world.
The 85-metre barge has a capacity of 1,825 cubic metres and will be used as a supply vessel in Zeebrugge to deliver IMO2020 compliant fuel.  Harvest Energy Marine has a long-term contract to supply a major ferry line from the port.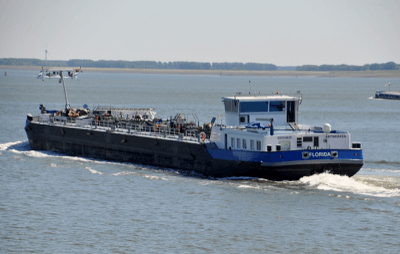 Built in 2010, the barge conforms to the highest regulatory standards and operates at unparalleled levels of safety and quality, allowing the Group to manage and deliver supplies fully in accordance with the new sulphur emission regulations coming into force in 2020.  The result of these regulations is that the demand for low sulphur fuels in this region is likely to increase.
The addition of this latest vessel to the Group's fleet demonstrates its commitment to meet the needs of customers seeking fast delivery of complaint fuels in northwestern European coastal waters.
Sanjeev Kumar, CEO of the Prax Group, said: "I am delighted to announce the addition of Florida to our existing fleet of supply vessels, ahead of the IMO2020 regulations coming into force. This demonstrates the Group's proactive approach to the changing marine fuels trading environment and our commitment to build a robust and reliable supply chain to meet the needs of our customers.  It is the natural evolution in our progression towards making Harvest Energy Marine a leading player in the global marine market."